Top-Notch Quality
Every bow is meticulously handcrafted.
Testimonials
Absolutely get you one! I have had 4 ! Quality, reliable and beauty! And shooting one, is even better! Really good people to deal with!

Eddie Wix
I think I have owned 7 Robertson bows...still have two of them. Looking forward to getting one more I hope soon. Great bows...no bull****...hard shooting and great looking.

Ron Herman Jr.
Super quiet and good looks! My first traditional bow and I can wait to take to take a whitetail with my Robertson Longbow.

Tracy Gibson
45+ Years Experience
Founded in 1978 our bows cater to expertise in both performance + visual design.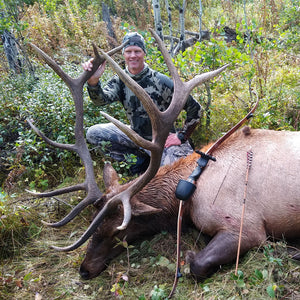 Way to go!
With help from a Robertson Wolfer, and elk archery tag was notched by B Bruggeman!